YEAR IN REVIEW!!! 'Twas a good year, here are some highlights of the year was 2022 for Mark DeRose & The Dreadnoughts.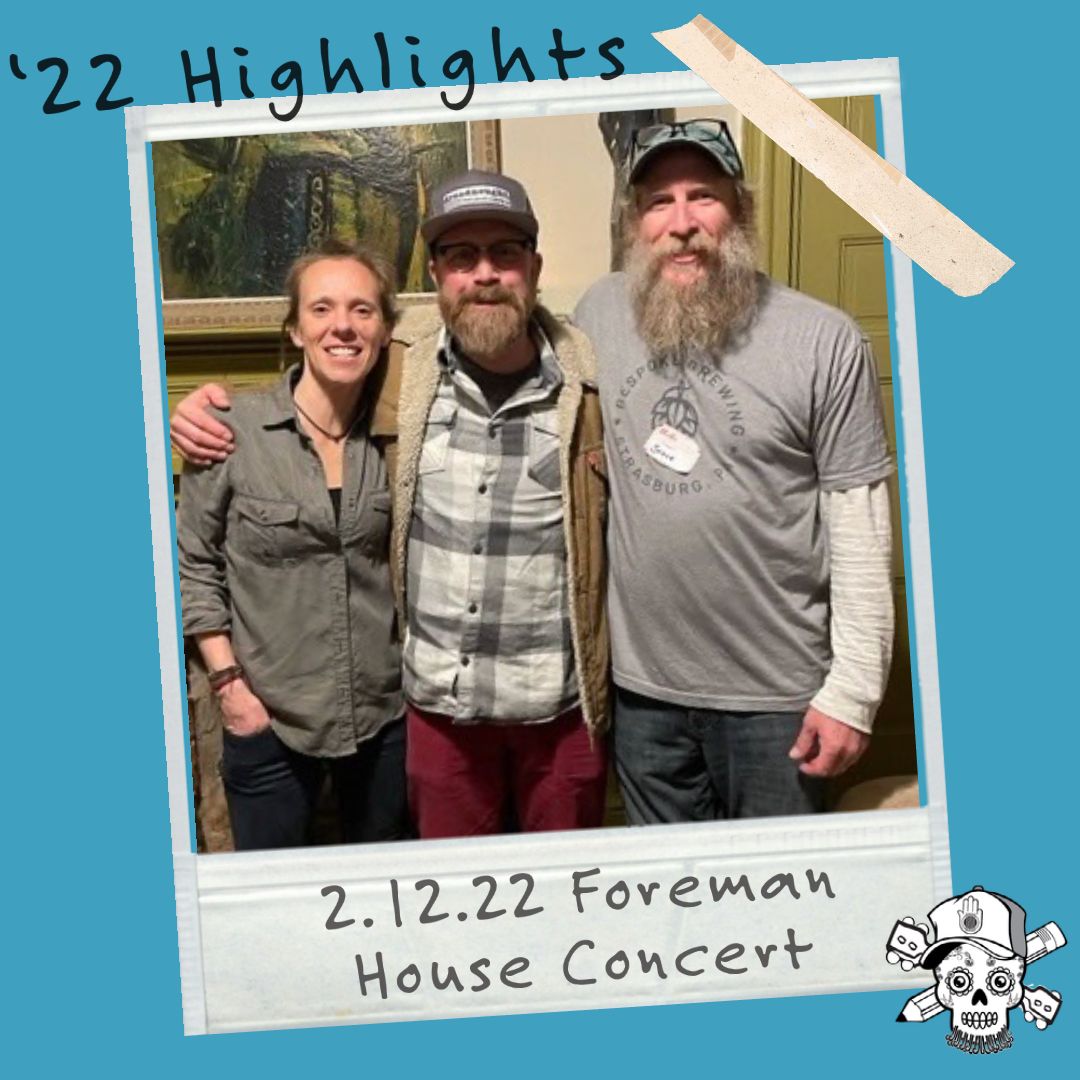 I could not ask for better friends of both me and my music than Libby and Steve Foreman! Back in February they opened the doors of their home to my music and to a house full of their friends. A HUGE highlight of my year, and up there with one of my FAVORITE shows I've ever played, was the house concert they hosted that evening.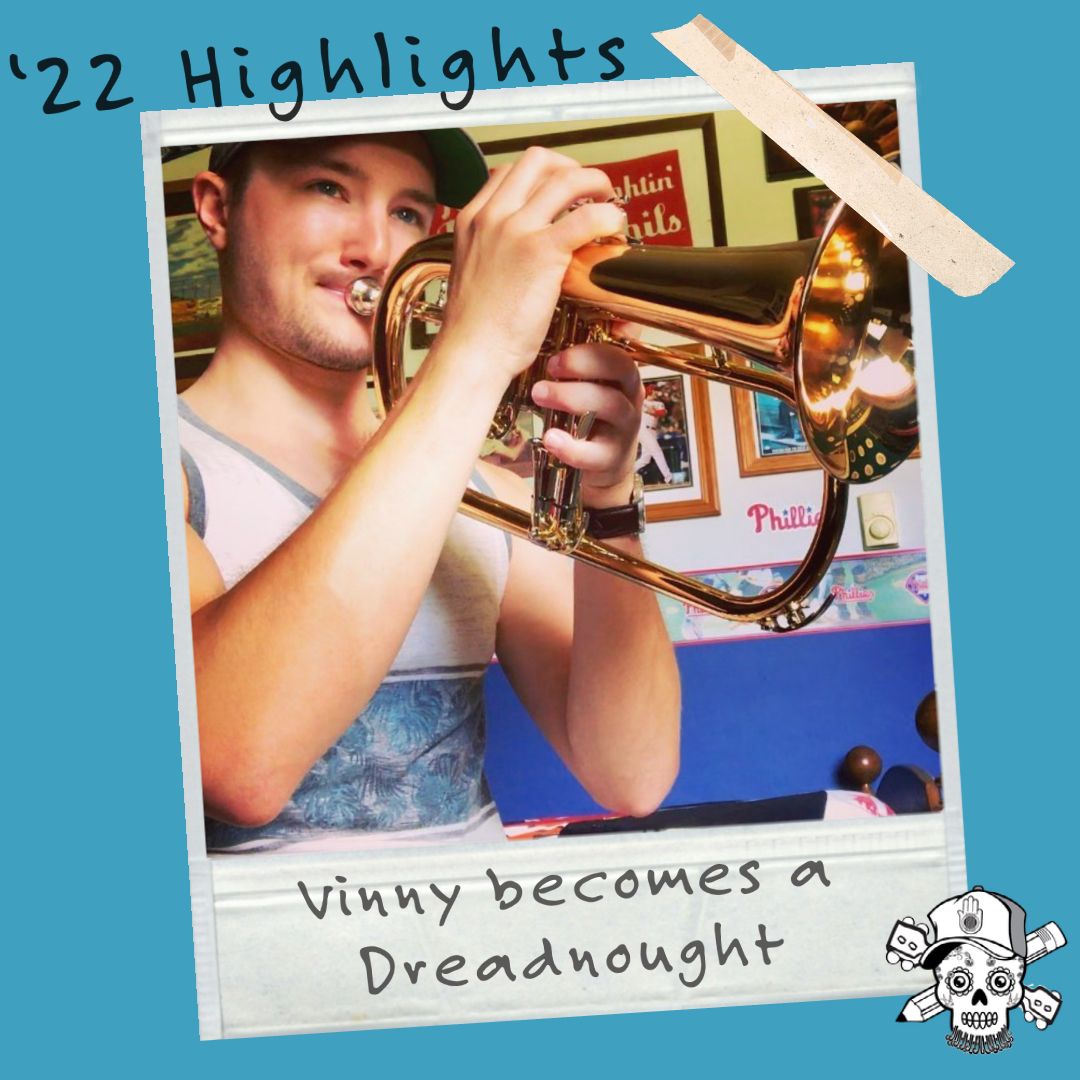 2022 included the addition of Vinny Shickora on trumpet to our regular line up in the band. So happy to call Vinny a bandmate! He's a great musician, as well as a great and kind person!!!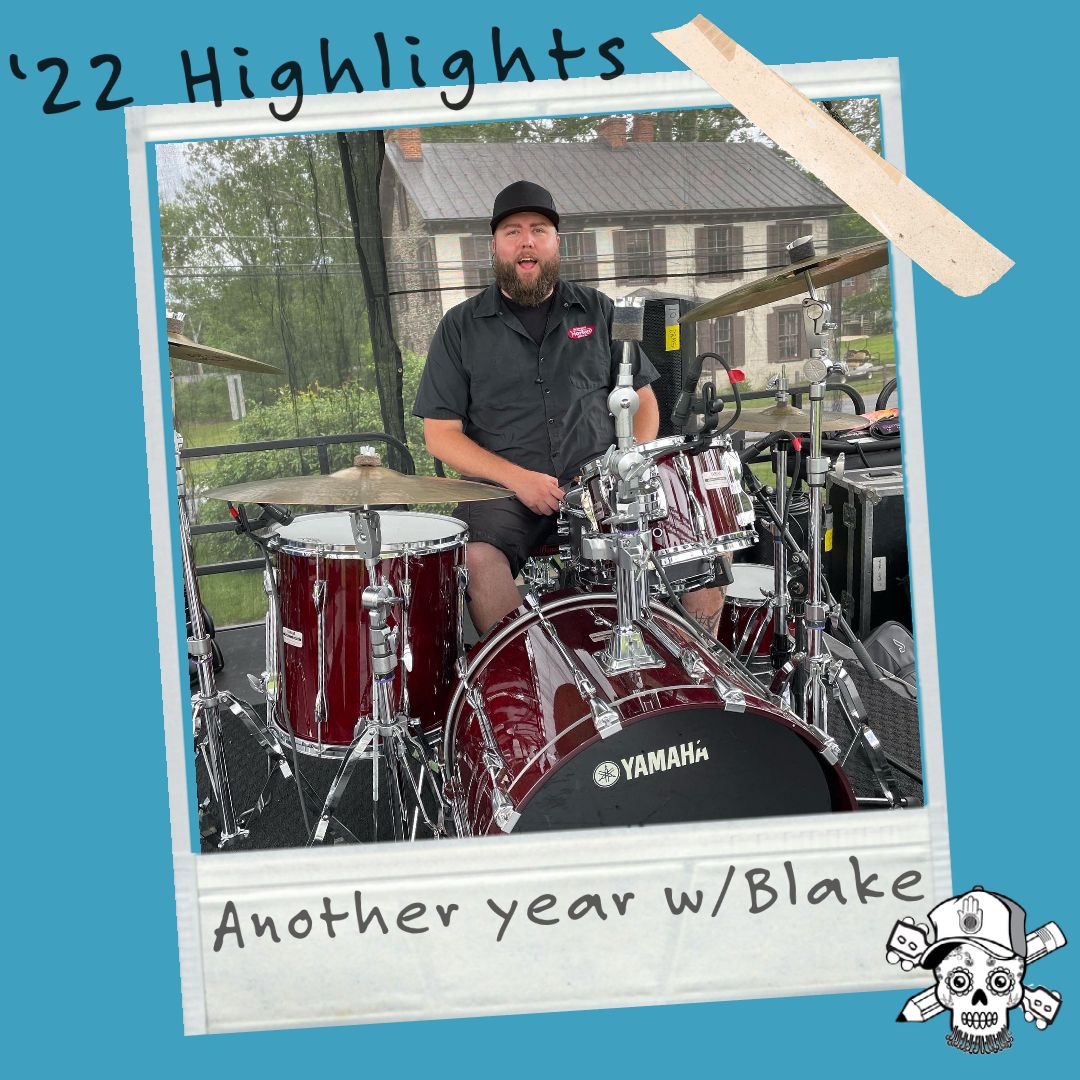 After playing music together for close to 7 years, I will be saying "farewell and a very heartfelt thank you" to my dear friend Blake Hillard! Over his tenure, Blake's played trumpet, guitar, and kit as a part of the Dreadnoughts, logged many, many a mile with me on the road and shared so, so many laughs!. He's a big ol' teddy bear behind the largeness of his presence and personality... he's full of love, and one of the most loyal friends I've come to know.  
Blake's moving on so he can pursue his own creative aspirations, performing solo and with his band Red Hill Road. We've got plans to continue to perform together, in a new way - sharing gigs with our bands! IN FACT, the first one will be on Friday Feb. 3 at Tellus 360. STAY TUNED FOR MORE DETAILS.  
Here's to you Blake - looking forward to keeping in touch, despite not seeing one another quite as much, but forging new memories in new ways!!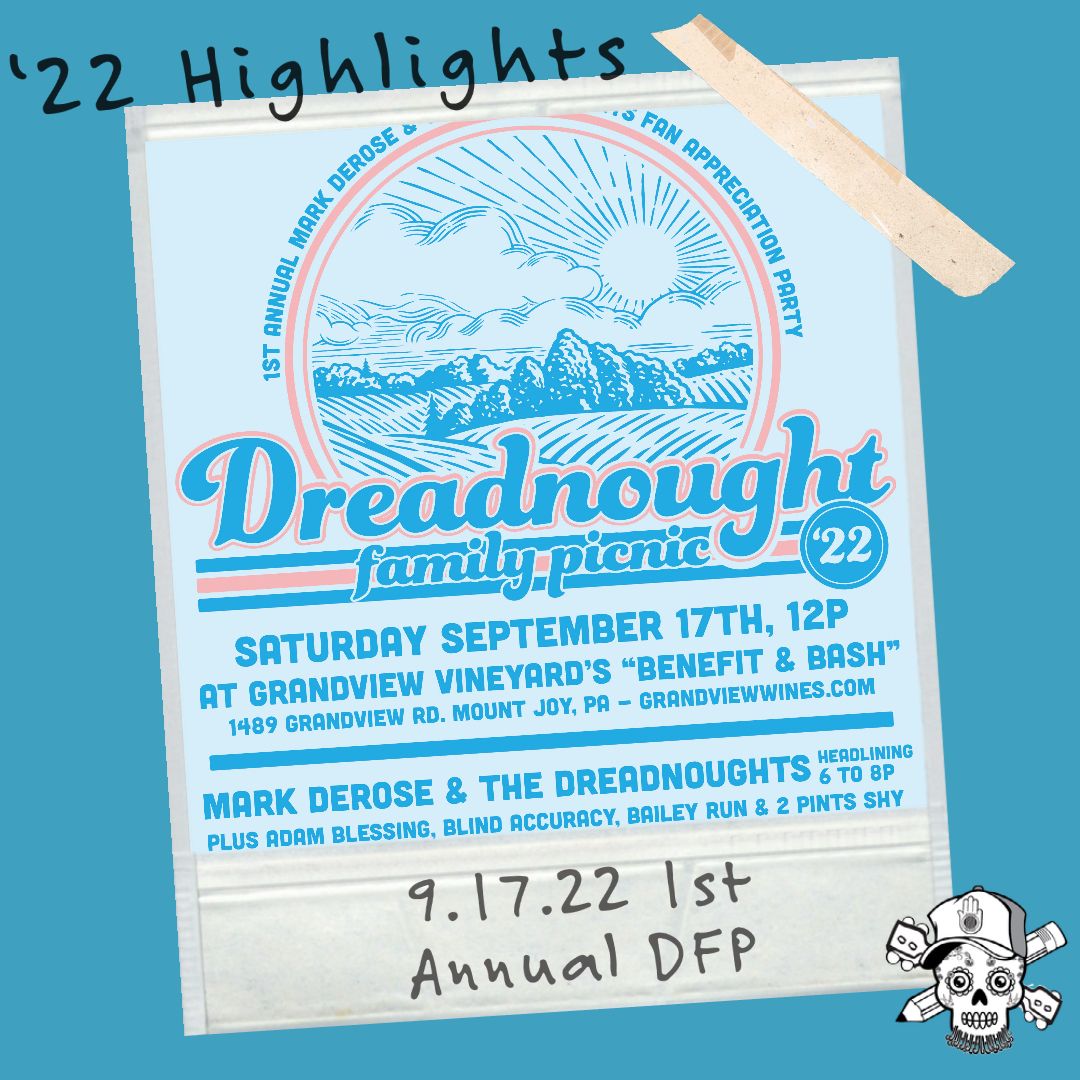 Back in September we celebrated the first of hopefully many more to come, Dreadnought Family Picnics. Along with Grandview Vineyard, we were happy to be a part of raising over 7K to support the Children's Miracle Network. 
Before long, we will be announcing plans for '23's DFP! STAY TUNED!