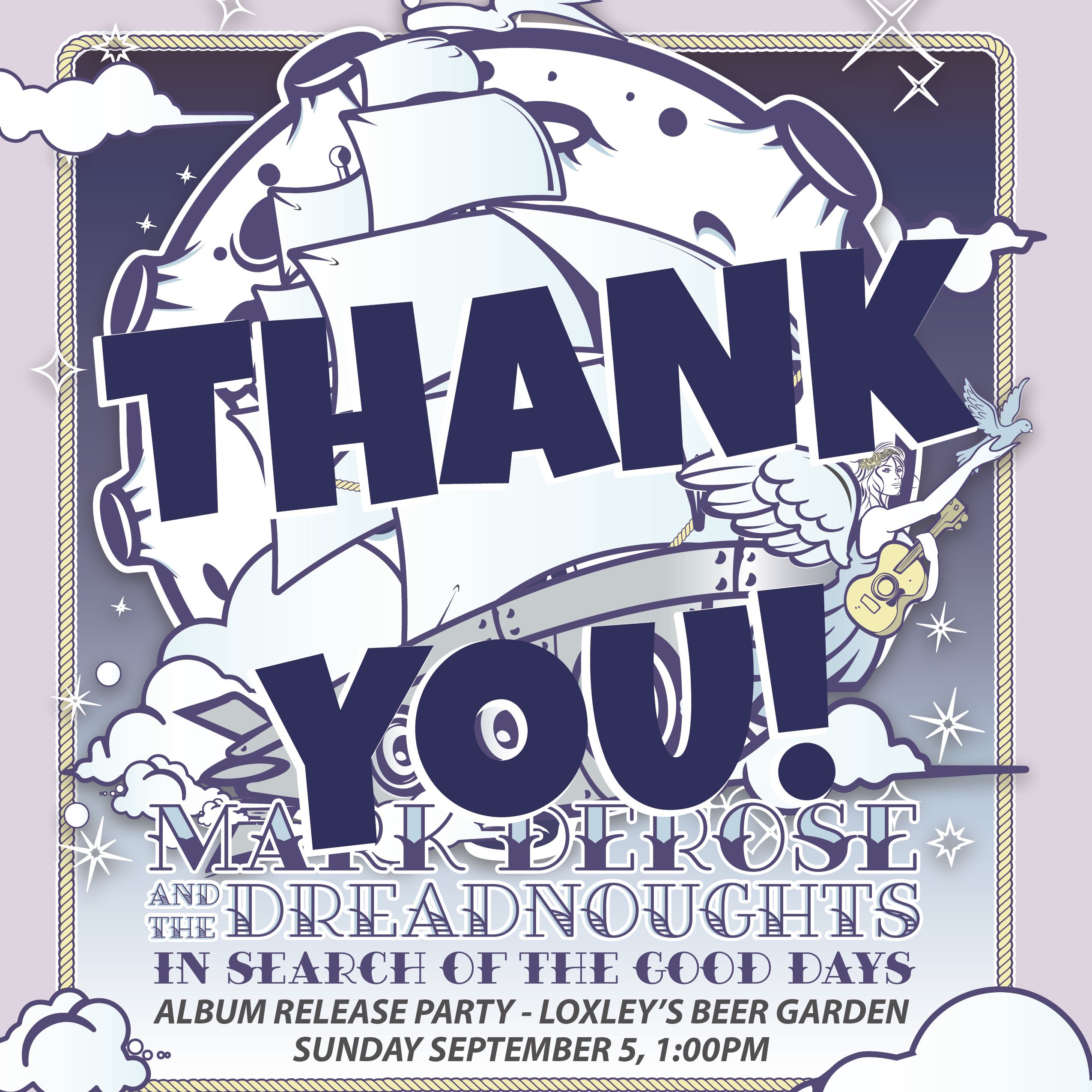 Thanks to the many who came out this past Sunday to help us celebrate the release of our brand new album - "In Search of the Good Days''! Despite what the forecast had to say, it would seem Mother Nature just could not leave us alone, and she decided to dump some rain on us about halfway through the show. Unfortunately, for the sake of protecting our gear, we never did get back on stage to finish things out! 
However, ALL IN ALL, it would seem not even the rain dampened the spirit of the celebration!  
The power of music is an awesome thing. I've made many friends through performing music, and to look around the venue on Sunday and see so
many of these same faces that I would say are a part of my "musical family", it was both heartwarming and humbling! Music has given me so much... I am grateful. 

In FULL DISCLOSURE, our fans are our best weapon to grow this thing we are working on. The power of "word of mouth" is alive and well in the world of grass roots music! No fan should ever underestimate an artist's gratitude when a fan introduces a friend to their music... it's HUGE! 

I'm thankful for the many we have in our corner, helping us to grow "our musical family"!