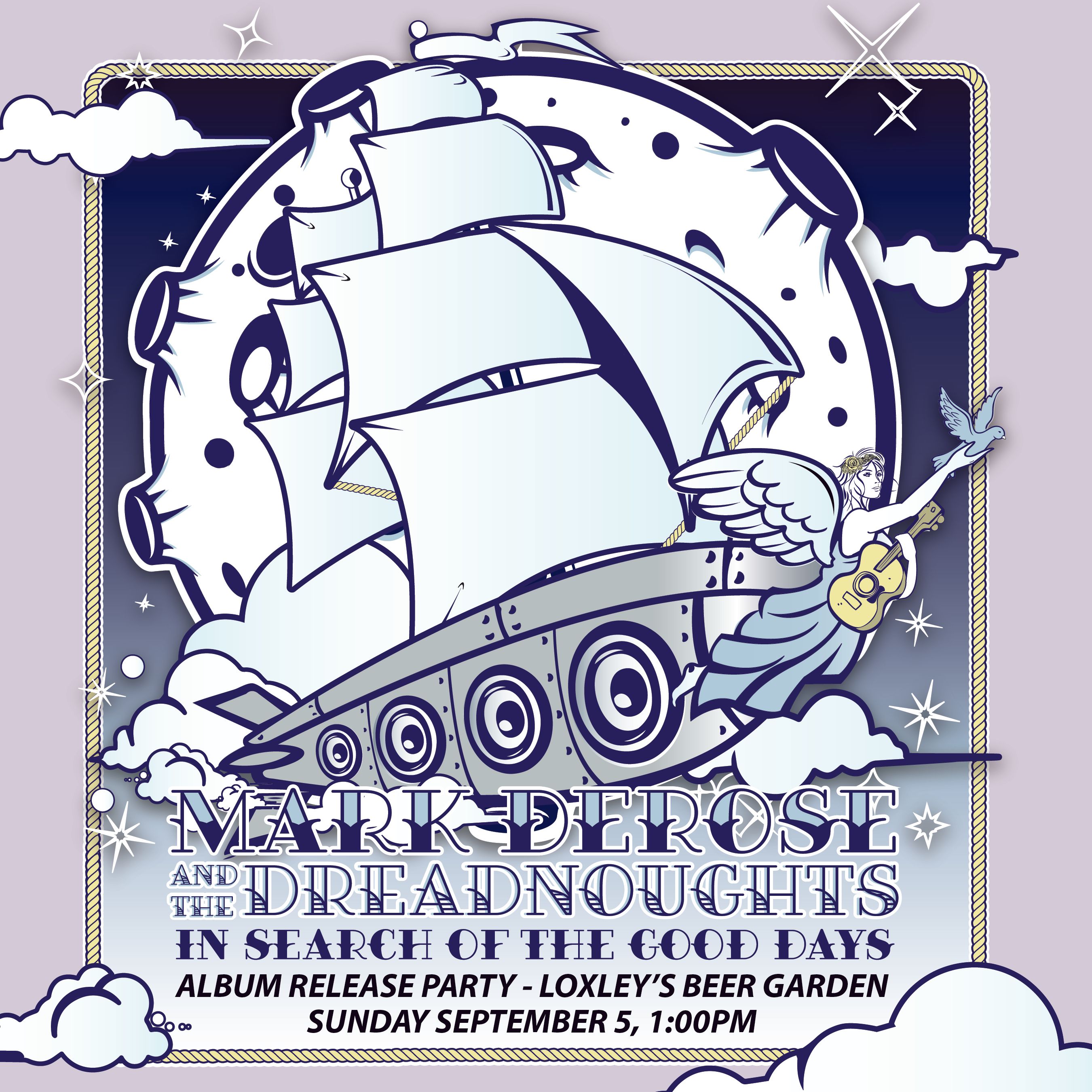 We have RESCHEDULED our Album Release Party, to SUNDAY SEPTEMBER 5th! The original event, scheduled for Friday August 13th, was postponed due to rain. We will celebrate the release of our brand new album of 9 new tracks, entitled "In Search of the Good Days"! (8 original tunes, as well as 1 cover tune) 
Copies of the brand new album will be available for purchase, as well as new tees, stickers and more! 
Joining Mark on this gig will be the 5 piece line up of Mark, Ryan (Sax, Backing Vocals), Chris (Bass), Blake (Trumpet, Backing Vocals) and Dan (Drums, Backing Vocals). 
Guests will enjoy 2 sets of music from 1 - 4P, featuring performances of the 9 new tracks from the new album. The performance will take place in Loxley's Beer Garden (500 Centerville Rd.) - brand new to Loxley's venue as of July 2nd, 2021. This event is ALL AGES and is kid/family friendly.  
A huge thank you to the event sponsor, Wyndridge Cider/Winding Path Brewing. Their products will be the FEATURED beverage available at this event. FULL BAR and FULL RESTAURANT menu will be available for your enjoyment as well.  
Stay tuned for more details as they develop.