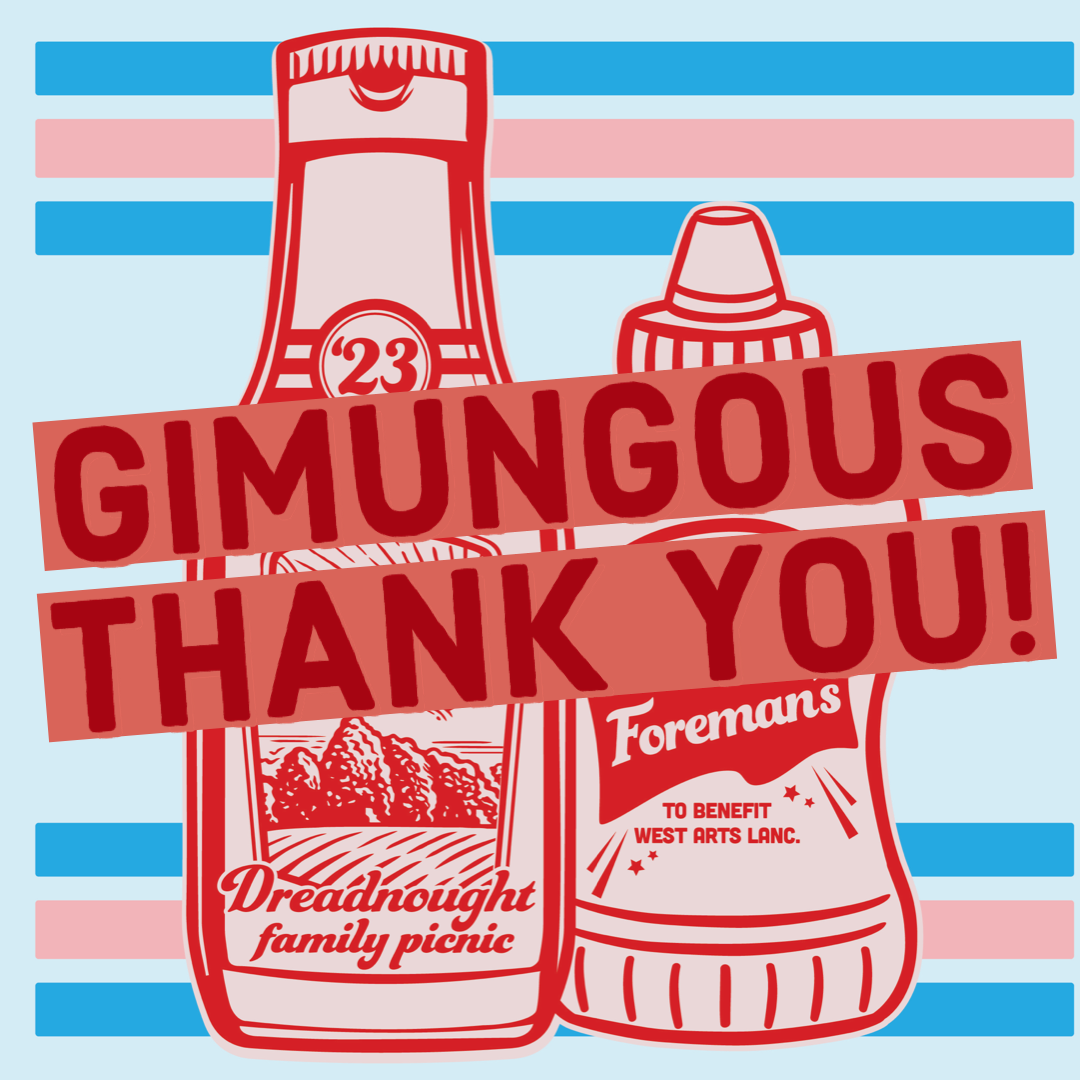 I am STILL "riding the high" after the 2nd Annual Dreadnought Family Picnic (which took place this past Saturday evening on the 16th of Sept.).  Because of your support and kindness through donations in advance of the picnic, tee shirt sales and donations at the event, the '23 DFP raised $1,271.32! This money will be donated to help out the brand new endeavors at West Art Lancaster. 

I've received a lot of good feedback, compliments from those who attended and it sounds as though, folks enjoyed themselves. A good deal of work went into putting this event together, so to get that positive feedback brings a big smile to my face!  I am very, very happy with the way things turned out and I have to admit, I was up early on the morning after considering ways to make the '24 DFP even better! 

Thanks again! This year's DFP will definitely go down as a highlight of this year's gigs.