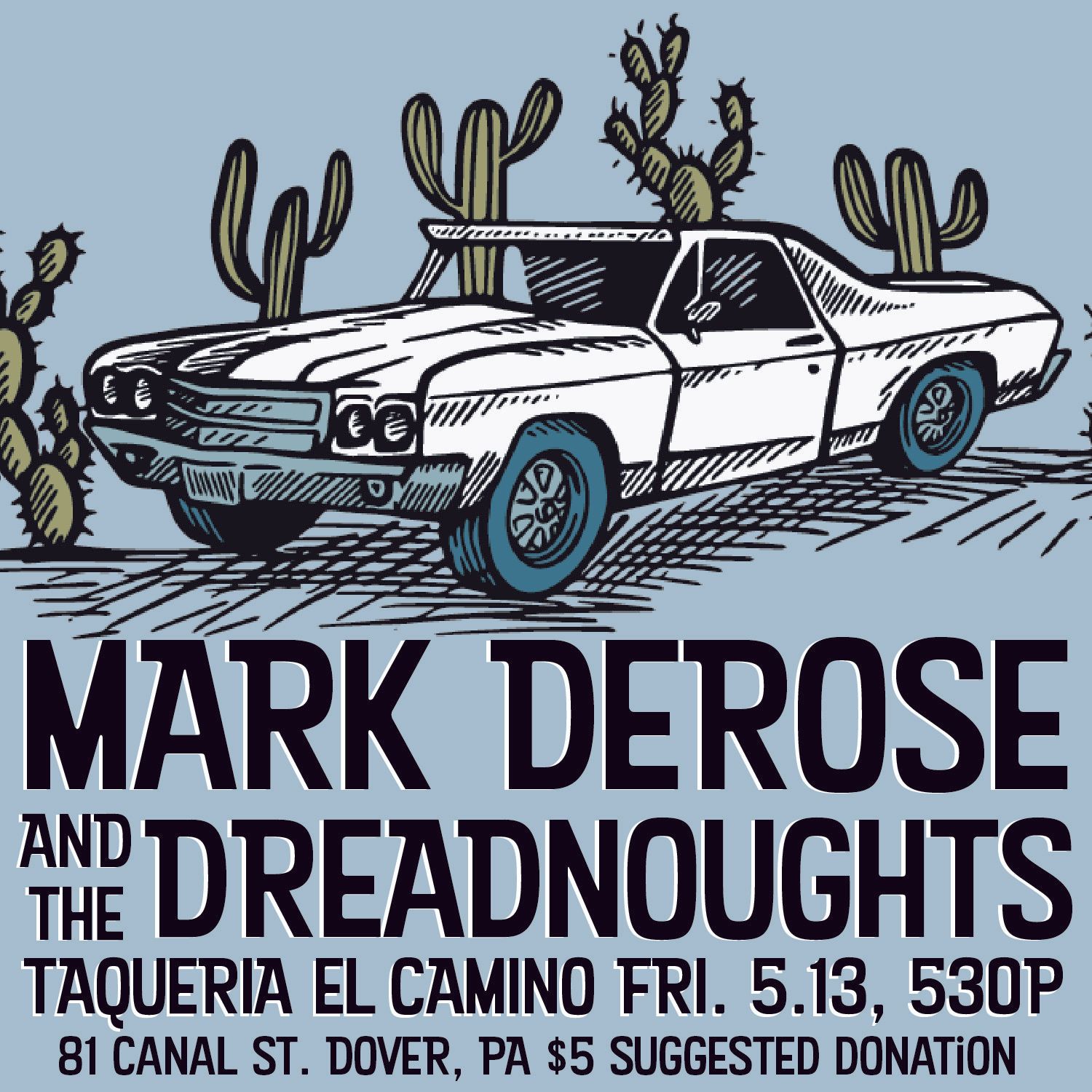 Join us this Friday May 15th at 5P, for what will be our first visit to Taqueria El Camino of HOPEFULLY MANY MORE TO COME!  We are excited for an evening of delicious craft Mexican food and music.
This is an outdoor venue with a limited amount of picnic tables for diners/guests. This show has a pretty good "buzz" about it re:potential attendance numbers, so lawn chairs, blankets, etc. are strongly encouraged should we run out of seating (picnic tables) provided by the venue. There is additional seating available in the lawn in the surrounding picnic table area.
Suggested donation of $5. This a "dry event"/no alcohol available for sale as Dover (PA) is a dry township.