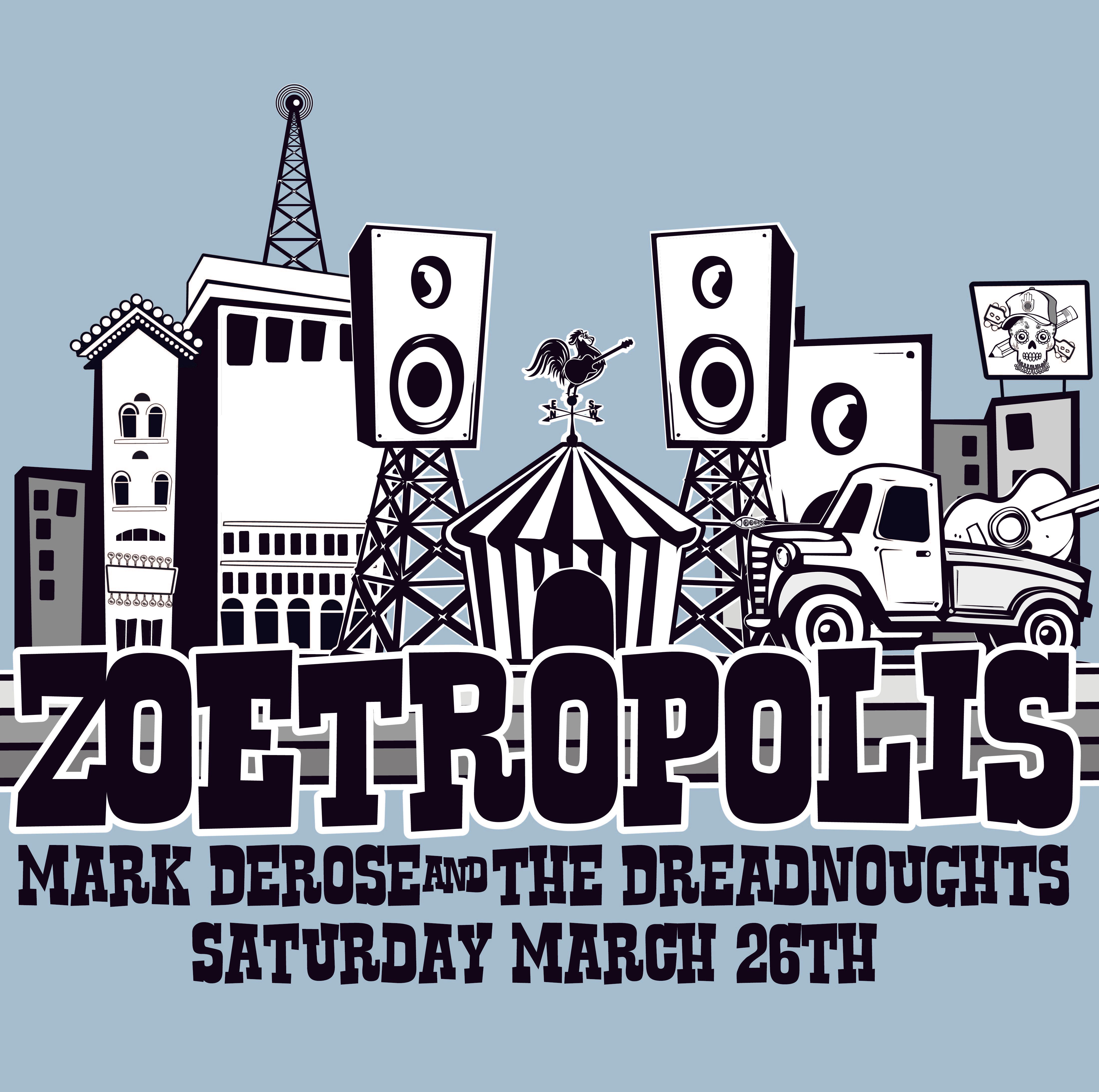 Mark DeRose & The Dreadnoughts will be taking some time off from regular gigging during Winter '21-'22 to see one Dreadnought welcome a third kiddo, and another one tie the knot. The four piece band will be playing a gig, or two (or three) here and there at local venues along the way ... 
HOWEVER, Saturday March 26th at Zoetropolis (112 N Water St. Lancaster, PA) will our band's first FULL, 6 PIECE BAND SHOW - this is the whole kit and caboodle with HORNS!  
Along with newer tunes from our most recent release "In Search of the Good Days" (August '21), the night's performance will include an unveiling of several BRAND NEW tunes that we will be crafting during our time away from the stage (during the winter of '21/'22). As well, we will be videotaping this show for promo purposes - come out and get your pretty face into our video. 
Cost of admission, $10. Online Tickets Link, VISIT - Zoetropolis.com