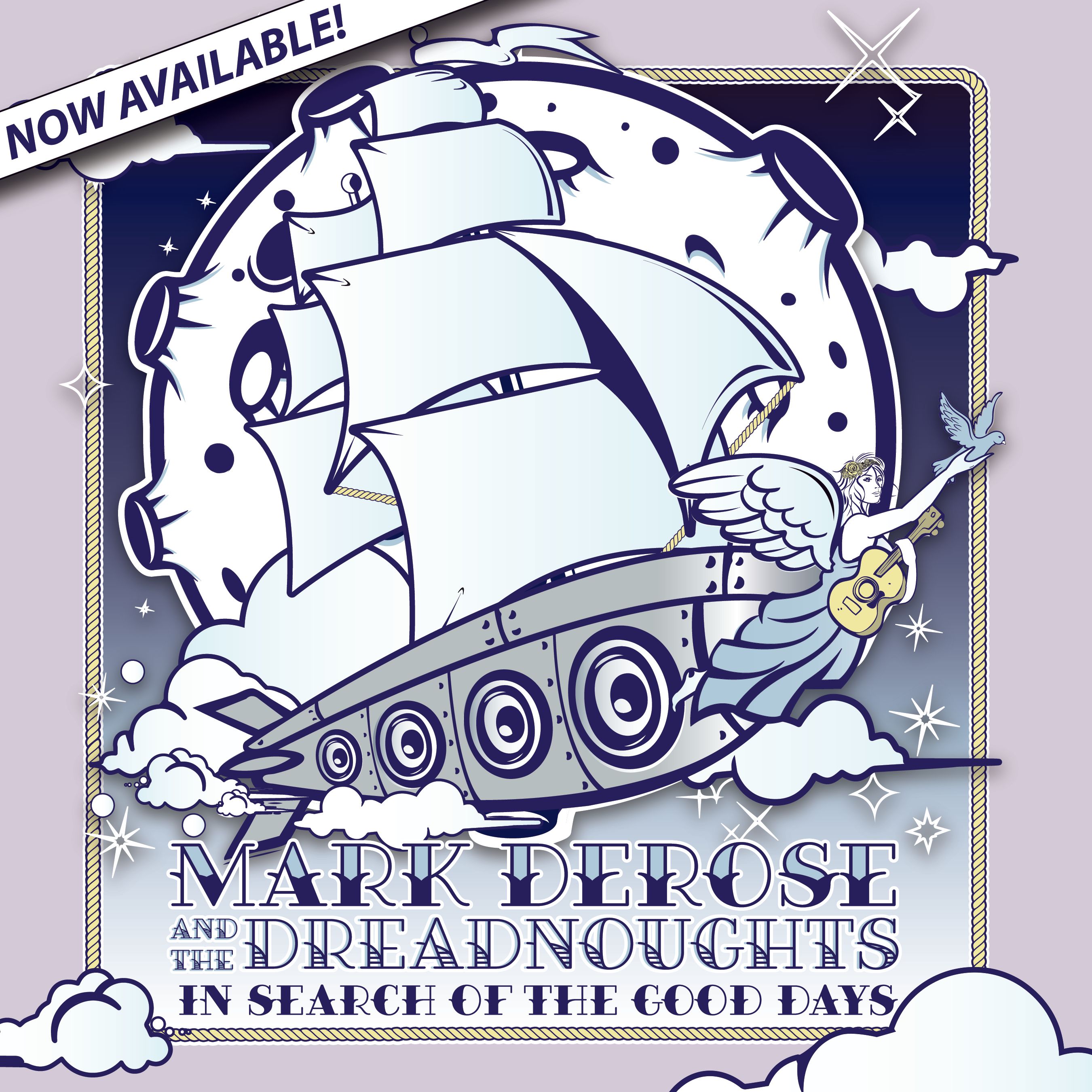 August 13th has finally arrived, and our brand new album is available for your ears to have a listen. Stream on line on all major streaming platforms (Spotify, Apple Music, etc.), pick up a cd copy at a show, listen to sneak peaks on our music page here within this site.... whatever you do, HOPEFULLY you will take a minute (or approx 40 minutes) to listen to our new tracks.  
SO MANY THANK YOUS and tons of gratitude to be given to every heart and hand who had a part in putting this album together. My mates in the Dreadnoughts - you're time and effort given to this, without hesitation or immediate reward, does not go overlooked.  Our families who put up with the many hours away from home. Michael Waskevich, of MDW Productions for his time and talents to help us make this album... 
ALL IN ALL, it was a great experience, and I'd be happy to go RIGHT BACK INTO THE STUDIO to start another project tomorrow! Hopefully before too, too long, we will have more music to share. PLEASE, IF you enjoy what you hear, share it! Every new album, has a bit of potential energy to it to open new doors for artists/bands. THE GREATEST energy is that which lies in the power of "word of mouth"!  
Gratefully - Mark